How to Confidently Pitch to Senior Leaders to Double the Training Budget
18th July 2018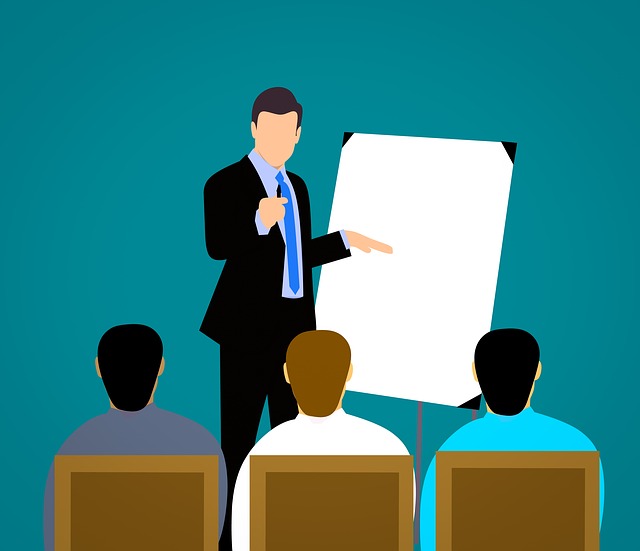 Most companies think investing in their employees includes only salary increases or offering more perks or benefits. Implementing a good training program will also show your employees your investment in them. This is important for the employees as well as the leaders.
According to a survey conducted in December 2016 of over 500 Human Resource Managers and trainers:
72% of the people said employee development is very important.
46% said they expect the training budget to increase.
The quality of content was the most important factor when choosing a training provider.
Why is Training Important?
Commitment – When you spend time with your employees, it shows your commitment and investment. Employees want to feel valued by their employers. No matter how much money they make, if they don't feel valued, they may leave. An employee who feels valued becomes more engaged. Most engaged employees will do everything they can to ensure they perform.
Employee Performance – An excellent training program will help improve performance and it can build confidence in the employee's mind. A well-trained employee performs better. Most employees want to do well in their jobs and many times they don't know how they can improve. Training shows them things they never even knew. For example, a customer service agent who has been in a job for five years attends a training session and learns new skills. They did not realize before the class they were missing these skills. This new knowledge drives employee performance.
Consistency – If you are training a group of salespeople on customer service, it teaches them company expectations. Expectations are clearer and performance goals can be easily tracked and measured with a consistent training program. You should implement these expectations into the performance review system.
Strengthen Skills – A good training program can help employees strengthen skills to be more productive. Also, it will help an employee who is unsure of specific aspects of their job or if they are weak in certain areas. Many times, a new employee in an area may not divulge the skills they are lacking for fear of losing that position. Implementing a good training program strengthens skills for everyone.
Compiling Your Pitch Information
How can you structure a pitch to the senior leadership team that you need a larger training budget?
The best way is through providing data and numbers and presenting your pitch with the following information.
1. What is the cost of employee turnover? Most companies measure their employee turnover in percentage. They should also measure the cost of employee turnover in dollars. To calculate these direct costs, you would capture this information:
Cost of hiring

Cost of onboarding and training

Cost of learning and development

Cost of time with an unfilled role
Staff turnover costs British businesses at least £4.13bn a year. The average fee for replacing someone is £30,614. Oxford Economics found the greatest expense of more than £25,000 comes from lost productivity costs. The time it takes a new hire to get fully trained causes loss. It takes approximately 28 weeks for an employee to get up to speed in their job.
What you can show: Calculate the cost of turnover for the last two or three years. Present the percentage and costs of employee turnover. Show your estimated goals and the difference between what it is and what the company would like it to be.
2. Show your past results of training. If you have been capturing information from every training session conducted, show the results of those training sessions. For example, after you provided training to your customer service agents, did sales increase? Did employees show on the surveys they learned anything?
Ensure you're capturing data after a training session and you have good evaluation questions to capture that data. Once you assemble your (Key Performance Indicators) KPI's, you will have more ammunition to provide a bigger training budget.
It is impossible to show all the results of your training initiatives. By using an effective approach to capturing the right data of past training, you can show what changes did occur. There was a reason you scheduled that training class. Did you get the necessary results you wanted from the training course?
3. Show what others are spending. What companies compete with your business? Does your organization strive to be like another one? Find out what dollars they spend on training and development. Also, find out the areas where they spend their training dollars.
According to a report from CIPD, UK employers spend less on training than any other EU countries. This has caused a shortage of skills in the UK compared to other countries. You can show what other businesses are doing, but you can also show what other countries are doing to build their skill levels.
4. Remind your leadership team about the benefits of training. Present to them what skills the company is lacking. Show them where you would source the training and costs. Show them what your expected numbers are after the training sessions occur. Do your research and estimate how much better your salespeople will be. Discover how a proper leadership training program will benefit the new and developed leaders. This will also help those wanting to get into a leadership position.
Show your commitment to the process. How will a good training program drive employee engagement? How will it increase staff performance and skills? Will it make your employees happy?
Changes are happening daily. New books are written, new studies are conducted, and new ideas are generated. What worked yesterday may not work today. By implementing an extensive, progressive training program your company has the latest information in your industry.
You should persuade your leadership team through your knowledge, research, and data how the training will benefit the company. You should be clear with your message and listen to what others want in a training program as well.
Once you implement a good training solution, you should see employee satisfaction, employee engagement, and employee performance rise. You should see employee turnover fall.
Also, once you implement an extensive training program, the word gets around the business community. You become the place to work because people will work for top-notch employers who provide a world-class training system.
Author Bio: Darren A. Smith has worked in the world of supermarkets and suppliers for over 24 years. His main specialities are Category Management Training, Negotiation Skills, and Time Management. The latter particularly because he was once an 'email inbox junkie'! He has had articles published by The Grocer, FPJ, Supply Management, and written the GSCOP book, plus a testimonial on the Free Guides from Charles Jennings (Founder of 70:20:10). When he's not working, you'll find him living in Thame with his wife, Gayle, and children, Gabby and Jack, creating memorable experiences because he believes life is for the taking.